This is the most classic cut scene when buying from Amazon . The site makes every effort to make the order as easy as possible for the visitor. On the other hand, the novice user must remain vigilant on certain points during the purchase process.
You will, therefore, expose to you, in this course, all the best practices for doing good business on the Amazon site. In particular, here you get a step-by-step example to place your first order.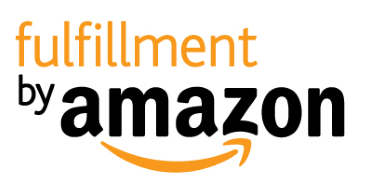 Good reasons to buy from Amazon
How can we explain the enthusiasm aroused by this online store? Why has Amazon managed to rank first in the world for e-commerce sites? Here are a few reasons why people love and trust this brand:
Low price: To have compared prices between different sites on the Internet, most often it is Amazon who is doing well.
Huge choice: Amazon is no longer a specialized site at first it only sold books. This site offers products in a multitude of categories. Whether for gardening, cultural activities, clothing, hi-tech, pet store you will find everything.
Free delivery: In most cases, delivery is free from 25 euros of purchase. And since you have a wide choice of products, this sum is quickly reached. Loyalty programs (paid) also allow delivery in 1 day for free.
Simplified return: You are not satisfied with your order? No problem, Amazon offers an ultra-simple return process. Declare your return, print your voucher and drop off your package at the Post Office. The product will then be exchanged or refunded according to your choice.
We have listed here some advantages of the site, this list is not exhaustive. Don't hesitate to take a look at the Tips and Advice section of this course to discover other facets of Amazon. But right now, let's see step by step how to make our first order on the Amazon site.
The first thing to do is to go to amazon. Then follow the steps described throughout this chapter.
Connect to Amazon
As announced at the beginning of this course, the prerequisite for ordering on Amazon is to have an account. If you don't have one, follow the instructions in my course to create an Amazon account. If you are not already identified, click on the Your Account button located at the bottom right of the search bar.
Fill in the form by entering:
Your email
Your Amazon account password
Finish by clicking on the Identify button.
If you do not have an error message, you are now connected. To ensure this, you must have your name appear in several places at the site header.
 Fill your Amazon basket
As soon as you are identified, you can start filling your shopping cart, for this you just need to:
Do a search
Consult the product sheet
Add the item to the cart
So the first step is to find what you want to buy. For this, several solutions are available to you either you navigate in the different categories of the site or you do a search. The easiest way to find a specific article is to use the search bar at the top of the site. In this search bar, you can enter a keyword, a category or directly a product reference. You can refine your search by choosing a category from the drop-down list on the left of the search bar.
The search result is a list of products that best meet your search criteria.